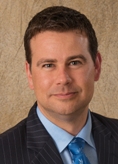 Gary Benjaminson, MBA, CA
Chief Financial Officer and Secretary
Gary Benjaminson is the Manager - Corporate Reporting for Shelter Canadian Properties Limited.

Gary previously held the positions of Director of Finance at McDiarmid Lumber and Senior Manager - Consolidations & Reporting at Bacardi Limited, in Hamilton, Bermuda. In 2009, Gary also provided systems development services to Shelter Canadian.

Gary obtained his Chartered Accountant designation in 1998. He also holds a Masters of Business Administration degree from the Edinburgh Business School, a Masters of Accountancy (Honours) degree and a Bachelor of Commerce (Honours) degree from the University of Manitoba.
Email: gbenjaminson@lreit.com